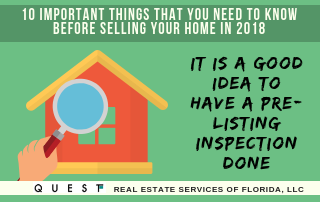 It Is A Good Idea To Have A Pre-Listing Inspection Done
Before your home is placed on the market, it is a good idea to have an inspection done on your home by a
professional home inspector. When you have this pre-listing inspection done, you will be able to address any
issues that may be noted by the home inspector as part of the inspection. Be sure that the home inspector
conducting the pre-listing inspection provides a detailed report to you along with any photos that relate to
items that are detailed in their report.