| Are you ready to find your dream home? | |
| --- | --- |
Moving is rarely stress free, and buying can be the most challenging part. The back and forth with the banks, the search for a home that meets all of your needs (including financial needs) and most of your wants, the process of leaving your old home for a new one can all be a little overwhelming for many homeowners. That's where we at Quest Real Estate Services of Florida, LLC can help. We can offer you the guidance and support you need through the process.
We provide our buyers assistance throughout the whole process and after.
Have any questions? Just call us at 850-559-2178 or email june@questrealestatenow.com.
We always respond promptly.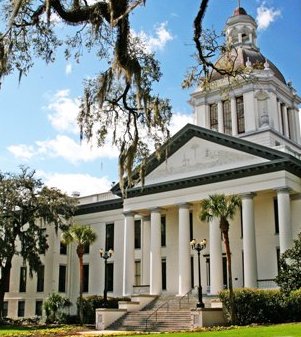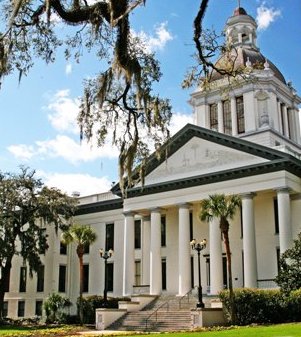 Let's walk through the process from reaching out to moving in:
The first meeting. Contact us to set up a consultation. Tell us everything you're looking for in a new home: why you're moving, what you need, what you'd like but could live without. What kind of neighborhood are you looking for? What kind of budget do you think you'll need? You tell us and then we'll fill in the gaps with our expertise of the area, the housing market and the mortgage industry. From there we'll formulate a plan to find you the right home and start putting that plan into motion.
Let's talk budget. Next, it's time to approach banks and lenders. We can recommend reliable, trustworthy institutions that will give you a fair loan. You'll be interviewed to get a full picture of your financial situation, including your income, debt, and other assets. Once you learn what types of loans you may qualify for, you'll fill out a mortgage application to be pre-approved.
Once you're pre-approved, we'll work with you to set your budget. Your pre-approval should list the loan amount, and most homeowners search for homes at or below that price. It also gives you an edge in the negotiation, since the seller will likely feel more confident about you knowing you've already been pre-approved for a mortgage.
Start the search. Now comes the fun part: searching for your new home. You tell us what you're looking for and what you're willing to pay for your new home, and we'll research to find homes that meet your requirements. We'll schedule viewings and tours for you to take a look at the homes. You may find over the search that your priorities change, and thus your list of requirements change. That's to be expected. Just continue to communicate with us. We will listen to you and we'll adapt the search accordingly.
This isn't a step you should take lightly, and fortunately, with our expertise, you won't have to. We know the neighborhoods and the market. We know all the warning signs to watch out for when searching for a new home, and we can help you understand what sellers may be willing to negotiate and how to get the best price. With your vision and our real estate knowledge, you will eventually find the home of your dreams and…
Make an offer. Finally, you've found just the right home and can picture yourself and your family living there. But before you make an offer, we'll need to consider contingencies to include in your offer terms. Are you going to need financing to make an offer on this home? What if the home inspection reveals some problems you're not ready to tackle? Do you need to move in by a certain date? We will discuss all potential contingencies with you and we'll help you put together an offer that will get the best deal for you. We convey and justify your offer to the Seller or Seller's Agent.
Within a few days after coming to an agreement with the Seller and going to contract,
Negotiations. Rather than accept the first offer, the seller will often come back with a counter offer. Negotiations can be a stressful time, but we'll have your back through the whole process. We'll keep you fully informed about the market so you know whether to accept the counter offer or push for a better deal. If the seller's counter offer is unacceptable to your budget, but they are unwilling to move, you can decline the counter offer and find a new dream home.
Contract and Closing. If you reach an agreement with the seller, it's time to sign the contract. Once the contract is signed, you'll submit a cash deposit called "earnest money" within a few days. This "earnest money" will be put in escrow with the escrow company you select and applied to your closing costs or down payment at the closing. We'll help you set up your home inspection as your lender starts working to close your mortgage loan. You will hear from them during this process as they need additional information or further documentation. This isn't uncommon, so expect to stay in close contact with them. Once they're ready, they'll send you a statement containing your closing costs estimate.
We'll review your closing costs estimate with you and coordinate with your mortgage lender for any property information they might need. With everyone fully informed and communicating, your closing process will go smoothly. We can even help you prepare for moving in by helping you have the utilities changed over for your new home.
After that, there's nothing left but to move in and start making new memories in your new home. At Quest Real Estate Services of Florida, LLC, we do everything we can to make the challenging process of moving as smooth and comfortable as possible. We offer not just expertise in the areas of Tallahassee and Santa Rosa Beach and the mortgage industry, but a commitment to your satisfaction. At any point of the moving process, we're just a call away with all the support you need.