It can be hard to know when you're ready to sell your home. Maybe you're eager to move and find a change of scenery. On the other hand, maybe you've lived in your home for years or decades and it's hard to objectively tell when it's the right time to let go. However, timing when it comes to selling your home is as important as timing in buying a home. If the housing market is wrong when you list your home, it may be on the market for months. If your finances aren't ready, you could easily find yourself overwhelmed. Here are a few ways to know that it's time to sell your home.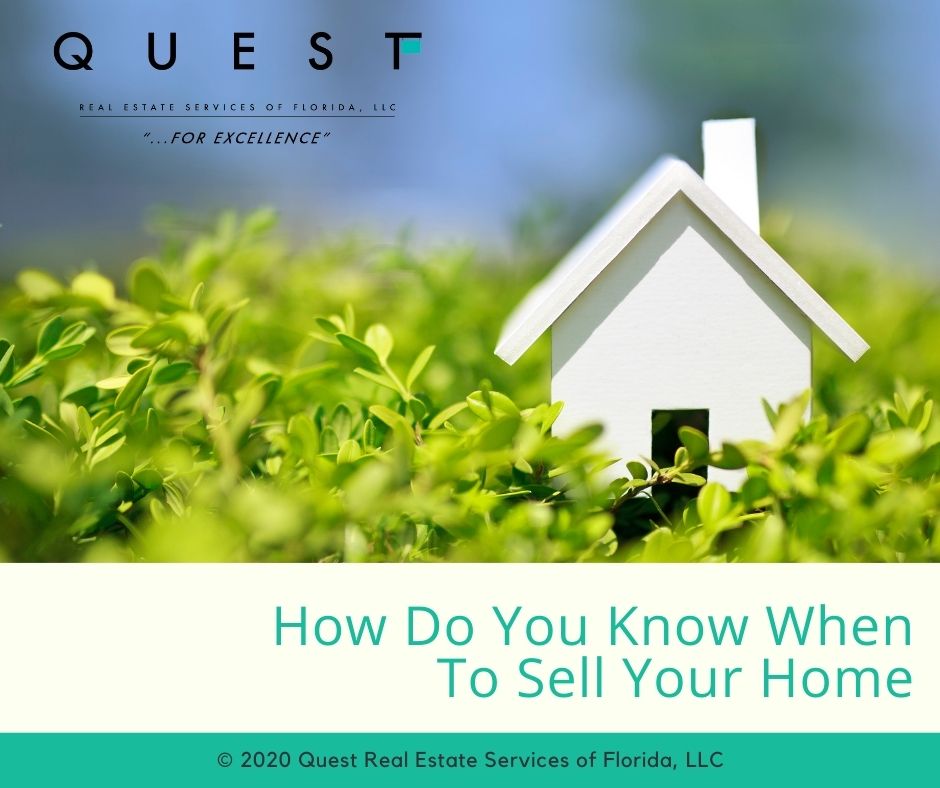 You Have Positive Equity
Don't even consider selling your homes without first learning how much equity has accumulated.  Equity is your home value less the amount of money that you owe on the home. In a housing crisis, some homeowners wanting to sell may have negative equity so paying off their mortgage would cost more than they would be able to get for the home. This is obviously not ideal unless you're simply desperate to move. Ask a real estate agent to come up with an estimate for your home's market value and compare that with the amount you still owe on your mortgage. Are you in the black? Then you're probably safe to sell your home.
You're Prepared For Obstacles
Everyone would love their home sale to go off without a hitch. They find the right real estate agent, list their home, and find the perfect buyer who makes a fair offer almost right away. However, it's most likely that you'll run into one problem or another when trying to sell your home. You may struggle to find the right buyer. Maybe you will need to make some major renovations before you can list your home. Or maybe you receive an offer that seems perfect right away or multiple offers at the same time, but you want to ensure that you don't rush into things. Do you know how you'll respond to these obstacles? Your realtor should be able to help with these common problems that might come up when selling your home and offer advice about how to approach them.
You're Emotionally Ready
Your feelings do matter when it comes to selling your home. After all, selling can be an emotionally stressful and draining process. Your attachment to your home may be built on many fond memories which may be hard to let go of, even when you need to. Take some time to become emotionally ready to let go of your home.  If you live there with your family, sit everyone down and discuss the move and to share how everyone feels. You can discuss where to go in the next chapter of your life together, and you may find yourself excited about what comes next. Selling your home may often not be easy, but you can prepare well to be sure that you're ready to move on before you do.
So is it the right time to sell your home? Talk to our 30A Realtor today about how to ensure you're ready and the steps to take to ensure a successful sale.