| About Purchasing REO or Foreclosure Properties | |
| --- | --- |
Foreclosure, deed-in-lieu, bank owned and REO real estate transactions can be very different from a standard transaction. The help of a real estate professional will be a great benefit. Quest Real Estate Services of Florida, LLC, offers the high level of experience and success with both buyer and seller sides of foreclosure, and bank owned real estate.
Buying or Selling REO Property or a Foreclosure
Have any questions? Just call us at 850-559-2178 or email june@questrealestatenow.com.
We always respond promptly.
What is REO Property?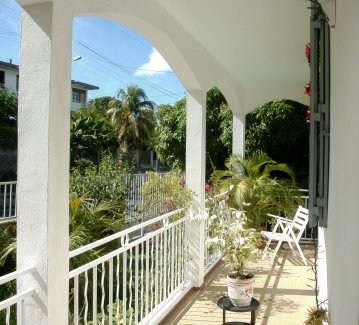 "REO" or Real Estate Owned properties for sale have fully completed the foreclosure process and are bank or mortgage company owned. Properties found on Foreclosure lists are not advertised for sale because they have not completed the foreclosure process which includes an auction.
To purchase a property in a foreclosure auction you must have cash in hand. It will cost the balance owed on the loan plus the interest and any fees accrued by the foreclosure process. The buyer must accept the property 100% as is with any outstanding liens or occupants to evict.
If auctioning the REO property was not a success, the lender owner it will satisfy and remove tax liens, evict any occupants or other encumbrances to provide a title insurance policy to a buyer at closing. These homes are most often placed with a real estate broker to sell and can be found on the local real estate board multiple listing service.
Take notice that REOs may be exempt from typical disclosure requirements. For example, in Nevada, it is optional for foreclosures to have a Property Disclosure Statement, a document that usually requires sellers to make known any defects of which they are knowledgeable.
Is REO property a bargain?
It is not always true that an REO is always the best bargain or opportunity to a guaranteed profit. Always be careful and thorough when preparing to purchase repossession if your intent is to make a profit. A bank is typically eager to sell it soon however must also try to net as much from its sale as they can. They must follow pretty strong regulations of pricing in the range of their recent appraisal.
When considering the purchase of an REO property carefully compare prices in the neighborhood considering any upgrades and repairs that may be needed to prepare the house ready for resale. There may be bargains with potential to make money, and some buyers do well with foreclosure transactions however we urge caution because many REOs prove not to be good opportunities for profit.
Are you ready to make an offer?
Prior to making your offer you will need to provide verification of your financial ability to buy such as a lender's pre-qualification letter or verification of funds from your financial institution. You will want us to contact either the listing Realtor and/or the REO department at the bank owning for them to disclose what they know about the property's condition and offering procedures. REO properties are usually sold "As IS". We encourage including a strong inspection contingency giving you a fair time period to conduct inspections so you may withdraw your offer if the inspections reveal too many issues for the transaction to be financially sound.
Once we have submitted your offer, you can expect the bank might accept, counter or reject your offer. If the bank sends you a counter offer changing your terms or price, you have the option to accept, counter or reject it. REO sales often involve multiple offers where you might be competing with other offers before one of your offers is accepted and becomes an effective contract. Negotiating with banks often involves communicating with their representatives who do not work evenings or weekends. This may cause many more days of going back and forth to reach an agreement.