For most people, buying a home can be a stressful event, especially if you are selling a current home or relocating. However, with our help and some advance planning it's not so difficult to achieve a smooth and stress free transaction. You can begin by understanding the home buying process shown in the 9 steps below.
We provide our buyers assistance throughout the whole process and after.
Have any questions? Just call us at 850-559-2178 or email june@questrealestatenow.com.
We always respond promptly.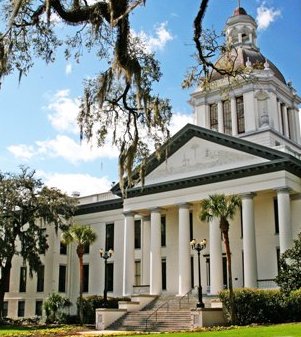 Steps 1 – Get in Touch with Us to Discuss Your Home Buying Needs and Situation
We listen to you and together, we can formulate and put a good plan into action for achieving your goals. We listen to you about why you want to buy and get an idea of your upcoming plans. We'll discuss neighborhoods, schools, area amenities, the mortgage industry, and any other economic factors that could potentially affect the success of your home purchase today and into the future.
Step 2 – Begin by Speaking with a Trusted Lender and Planning Your Budget
Quest Real Estate Services of Florida, LLC can recommend tried and proven mortgage professionals so you can rest assured that you're in great hands. With their assistance you will learn which type of loan is best for you and help you to get approved.
Every borrower's situation can be unique.  Normally you want your mortgage payment to be less than a third of your net monthly income.  A good mortgage representative can show you what price range your new home should be for that outcome.
Step 3 – Begin the Home Search
We listen to you and list features you say you would like, what neighborhoods you want to look in and the price range you choose.  We can help you identify properties on the market that meet the requirements you ask for and arrange appointments for you to see them.  We research and gather as much helpful information about each property as we can so your decision will be based on good information.
If you are relocating from another area we can preview homes and give you our feedback.  We can schedule property tours of homes you wish to see when you arrive.
Step 4 – Be Well Informed
Our awareness of the market and the areas you select to live is a major advantage to your home search.  We want you to be well informed about the schools and many features of the neighborhoods.  Our market expertise will help you to understand when the asking price may have room for negotiation or is "priced to sell."
When we tour a home with you we can usually point out some good or negative features you may be missing.  It's common for buyers to update their must-have list as they tour and some items become more necessary than others.  We will continue to listen and update searches as you narrow it down to the home you've been waiting for.
Step 5 – Find the Home of Your Dreams
With our help you can find the house of your dreams and when you do, we are there to help you prepare an offer to purchase with your needs in mind, including any contingencies and protective conditions.  Contingencies are conditions of an offer such as obtaining financing, to have satisfactory inspection results and a closing date when you will purchase the property with cash or a mortgage to receive a clean title from the Seller.
We administrate the transaction for you from start to finish. Upon presenting your purchase offer, you'll need to submit "earnest money."  This is a cash deposit put in an escrow account to secure the offer to purchase the property.  Your escrow is most often applied toward your down payment or closing costs at the closing.  If the seller accepts your offer, closing on the property usually occurs within about 30 to 60 days after as long as all the contingencies have been fulfilled.  This allows sufficient time for your mortgage company to process and fund your mortgage.
Step 6 – Negotiate the Deal
Knowledge we can provide you about market conditions will help you to understand how aggressive you should be when negotiating.  In addition, we help you work within your financing budget and as a result, formulate a contract that works well for you.
Many offers do not become effective contracts on the first offer.  It is common to receive a counter to your offer from the Seller.  We are there to guide you with the information you need to make a good decision.  You might accept the Seller's counter offer, propose your own counter offer, or decline the seller's offer and move on.
Step 7 – The Contract
When you and the Seller have reached an agreement and are under an effective contract, we begin coordinating your inspections and your mortgage lender will get into action to close the loan. This shouldn't be a long process at all if you're pre-approved, but you'll need to keep in close contact with your lender who will often need some additional information and updated documentation to process and fund the loan.
Step 8 – Close the Deal
You will receive a statement detailing closing costs from your mortgage lender. This estimate is formed from the loan amount, and RESPA requirements require that it has to involve all closing costs and be within a narrow range of accuracy. We can help you review the estimate, deal with all the property information your lender needs to close the loan, coordinate your inspections and moving day preparations and work with your title company and lender to be prepared for closing day.
Then it's time to close on your house. This will most often happen at a title company or escrow office.  We have all done our part to assure it will most likely go smoothly and be a wonderful event.   We are almost always at your closing with you.
Step 9 – Move In
Success! It's time to move into your new home. We will have guided you to have your utilities in place for this big day or anything else needed in preparation this big day!  And, we are still there for you.  If you need anything, be sure to contact us!
We want to answer any questions so simply give us a call or fill out the form below and we'll contact you with the answer, with no obligation to you. We guarantee your privacy.